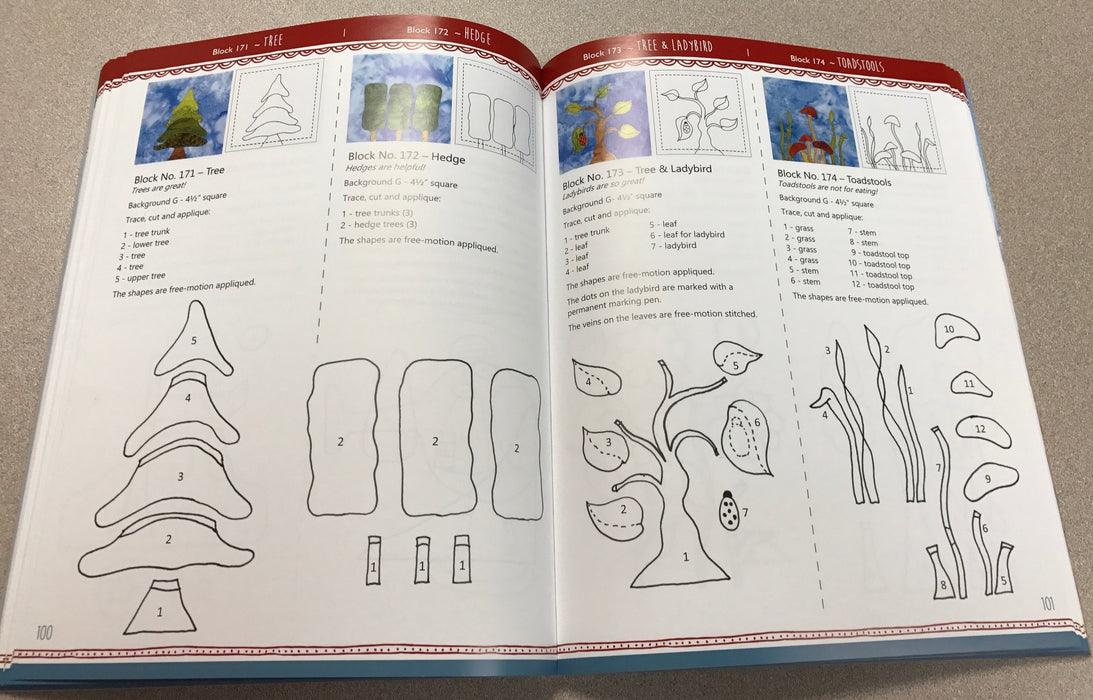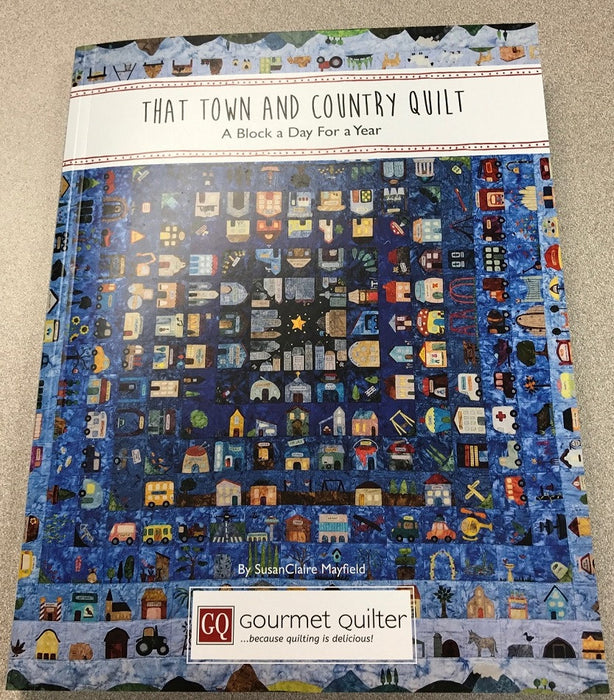 That Town and Country Quilt Book
In Stock
This exciting quilt consists of 365 x 4" blocks, so that is one for each day of the year, plus the borders!  The quilt ends up being approx. 84" square. Each block is unique and they depict the sort of things that you might see in the town and country, starting in the centre, with the city and a night sky, working out in rounds (the sky lightens as we go) and including things like some light industry, suburbs, shops, gardens, parks etc and then into farms, right out to the countryside in the borders.
The method I have used is raw-edge, fusible, free-motion stitched applique, with a small amount of simple hand embroidered embellishment. As the blocks are only finished at 4" they are quite achievable.
Free shipping within USA and New Zealand.
Please allow up to 10 days before the book ships, thank you.