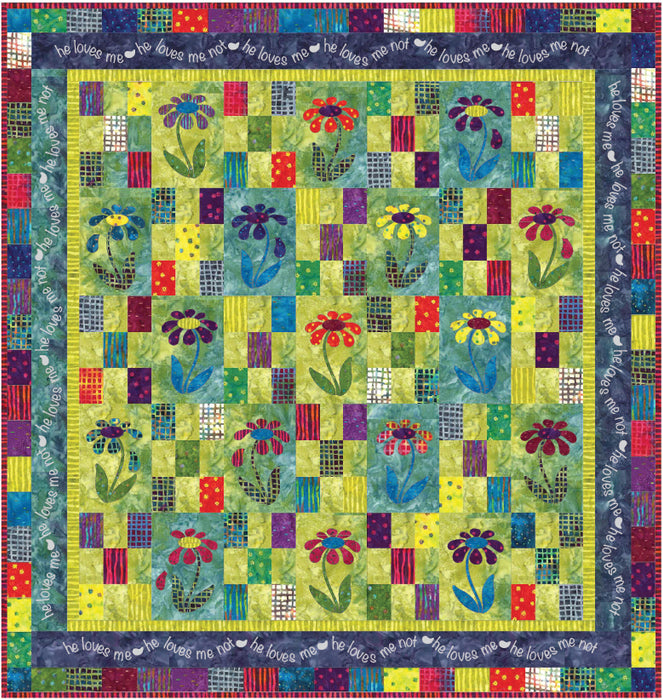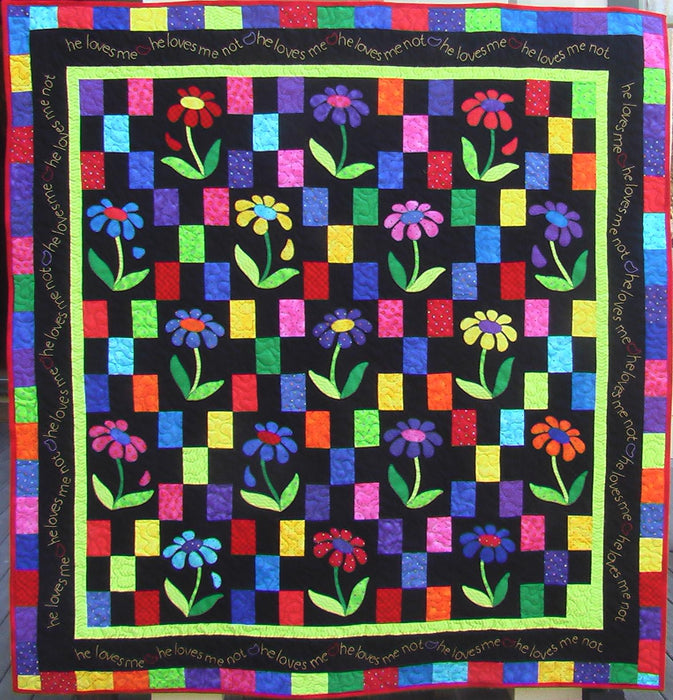 Digital Pattern - Download Instantly
This is a downloadable pattern.
Quilt measures approx. 54" x 57".
This delightful quilt includes piecing, applique (fused raw edge) and some hand embroidery in the border. Do you remember sitting making daisy chains and pulling petals to the little rhyme? (he loves me, he loves me not....!). This pattern features some of the delicious 100's & 1000's batik fabrics designed by GourmetQuilter via Hoffman Fabrics.
(Please note: this pattern was available previously with the dark background, as Daisy Love, but has been updated to include the new fabrics). Both images are shown here.