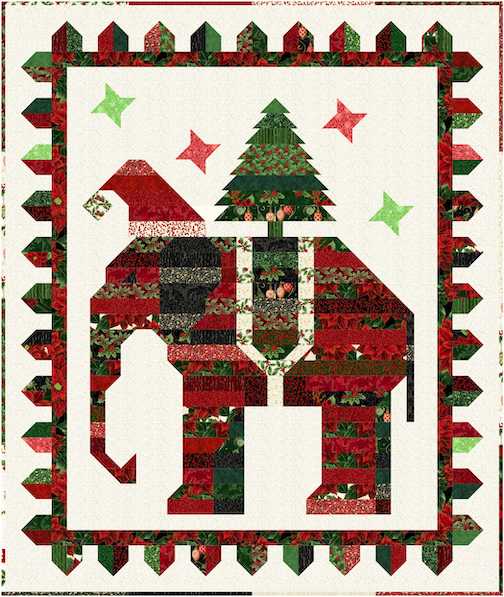 Digital Pattern - Download Instantly
This is a downloadable pattern.
This is such a fun quilt! Using delicious 2 1/2" strips plus the light background and a co-ordinate for the narrow border. This is a pieced quilt and diagrams are included in the pattern. The fabrics featured in the pattern are Hoffman fabrics Jingle Pop (40 x 21/2" strips).
Quilt Measures approx. 64" x 76".
**Please note - there is a correction for Page 3, cutting for Fabric C, border 1, should be: cut 6 x 2 1/2" strips (not 4" strips). If you have purchased the pattern prior to 23rd July 2022, you will need to make the correction in your pattern.
Apologies for any inconvenience.